Products are only as good as the services that accompany them
That is why we offer a broad range of services to our customers. Whether it is finding the right product, setting up your equipment, maintenance or providing warranty services, we support you all the way.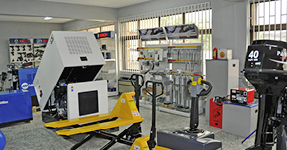 Well-selected Equipment
Our selection of products is optimised for the needs of our Nigerian customers with a focus on reliability, safety, long service life and easy maintenance. New products are only introduced if they offer a clear advantage over the current model.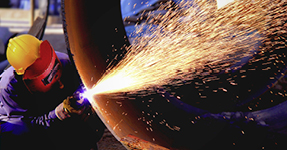 Consulting
We help you find the right equipment for your requirements - as well as suitable accessories and consumables. Our wide-ranging expertise guarantees the appropriate tool for your needs.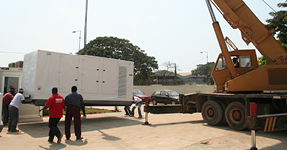 Transport and Installation
Big items such as power generators and saw mills are transported to your facilities safely and securely. We also install your equipment professionally and efficiently to make sure that everything works flawlessly.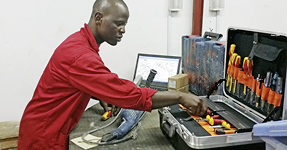 Warranty
Of course we provide warranty services for our well-known manufacturers such as Stihl and Deutz: check-ups, repairs and spare parts - all available directly from a single source.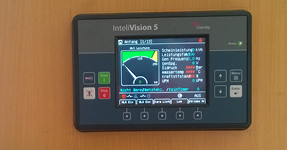 Maintenance & Monitoring
To guarantee a long service life, technical equipment needs to be checked on a regular basis. We offer service contracts so that you can safely rely on your equipment. For power generators we also offer remote monitoring that finds quirks before they become major problems.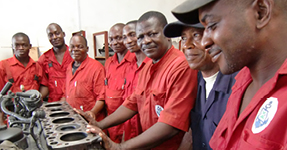 Workshop
Our well-equipped workshop overhauls your machinery if it does not run as smoothly as it should be. The experienced staff finds problems and our warehouses have most spare parts readily available.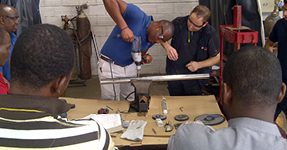 Training
We offer training on how to use your equipment most effectively at our Training Centre. Several times a year we offer various trainings by manufacturers such as Stihl, Deutz, Flag or BPW.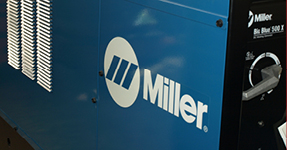 Quality Management
We guarantee genuine products and parts that have been manufactured by renowned German, European and international companies and are tested for quality, safety and reliability.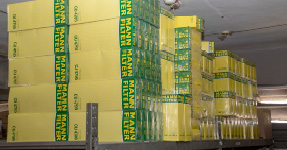 Spare Parts
In addition to our wide standard range of products we offer an even bigger selection of spare parts to ensure short repair cycles for the operational readiness of your equipment.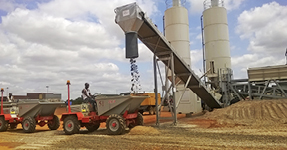 Project Management
We help you implement bigger projects by using our expertise and international network of manufacturers and partners as well as C. Woermann in Germany. These projects can range from power generation facilities to hospital planning and set-up.