C.Woermann at Classic Car Event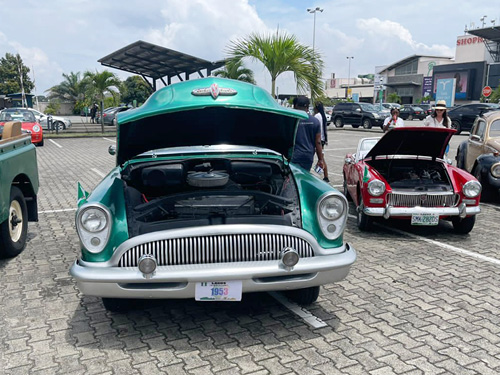 On Independence Day the Classic Car Club of Nigeria presented its car show and drive while we presented our product range from Liqui Moly, Klingspor, Miller, Makita and others on the premises.
The entire parking lot was flooded with a variety of classic cars ranging from the 70s to the 90s, with a crowd of about 150 car lovers and enthusiasts.
There was a high level of brand awareness as the majority of the participants and even the organizers got to know about our Premium Quality brands for the first time.
The Liqui Moly range of products was also presented to the entire crowd, as one of the classic car owners testified that this was the product that has always kept his cars up and running.
It was indeed a time well spent. Thanks to the great CW team for showing up.
Take a look at the video and the images to get an idea of this gasoline-laden event: