C.Woermann at ProPak West Africa 2022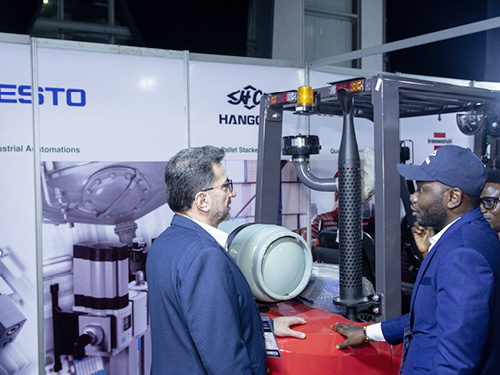 The plastic, packaging, printing and food processing industry players in Africa convened in Lagos at the Landmark event center from November 22-24. We along with many other companies that service the Nigerian packaging industry were present to showcase our products.
Our C. Woermann technical sales specialists were able to guide customers on common process solutions and prospects were happy to engage with the seasoned and experienced specialists offering their years of field experience and expertise to assist with challenges these visiting company representatives had.
Among our product displays was the 3t Hangcha petrol-gas forklift truck which is known for its long durability and low carbon emissions, and the CW pallet trucks for efficient product handling. Also on display were some of the products from Fischer and Festo that were especially popular with guests that also attended the "Printing and Packaging Automation and Industry 4.0: Smart Manufacturing and Sustainable Manufacturing" session held by the likes of Mr Ahmed Omah (President Institute of Packaging Nigeria), Mr Kunle Oye-Igbemo (Quality Operations Controller May & Baker), Mrs Moyosore Onalaja (Quality Assurance Manager Friesland Campina).