C. Woermann Nigeria at WAAS 2023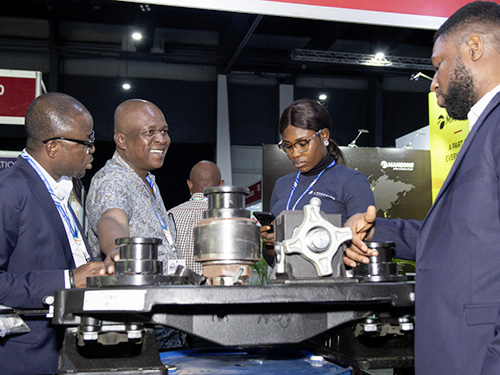 Woermann Nigeria's presence added a unique dimension to this year's West African Autoshow and underscored our commitment to excellence in the country's automotive industry. The 2023 event was held again in Lagos, Nigeria at the Landmark Event Centre.
Our exhibition stand showcased a diverse range of quality automotive parts, from reliable family cars to rugged commercial vehicles. Visitors were able to experience the quality and reliability of some of the world's leading brands such as Liqui Moly, Mann Filters, Jost, Sachs and Wabco.
One of the notable highlights was the focus on sustainable transport solutions. We showcased a range of lubricants, filtration solutions, truck suspensions and turntables etc. and demonstrated our commitment to promoting environmentally friendly mobility options in West Africa. This initiative resonated with attendees who recognised the importance of moving to safe and economical solutions to combat fleet downtime, maintenance costs and road hazards.
Beyond the vehicle displays, C. Woermann Nigeria actively engaged with visitors through informative presentations and interactive demonstrations. Experts from the company shared insights on emerging trends in the automotive industry, providing valuable knowledge and guidance to industry professionals and consumers alike.
At the end of the event, C. Woermann Nigeria left a lasting impression on attendees, who recognised the company as a key player in driving innovation and excellence in the West African automotive industry. Our participation at the West African Autoshow 2023 has further cemented our position as a trusted partner for individuals and businesses seeking reliable and technologically advanced vehicles.